Hi Everyone,
I want to see what you are creating with your Stampin'Up! products.
Yes you!
You need to include Stampin'Up! products from the current catalog and/or the new Occasions mini and post it to this message. Any project will do, scrapbook page, card or 3d item. On January 31st I will draw one person to win $25 in Stampin'Up! products from my Stampin'Up! site. Click on my Shop 24/7 to order your prize products or anything else you made need. I am SO excited about this! I cannot wait to see your creations. On January 3
1st I will also give you our next challenge. Good luck!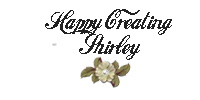 Don't forget to sign up for my newsletter. Just add your information on the left.